Coffee tables are an ideal place for adding some storage, especially for those smaller homes. They can provide storage in a subtle way, with a space that could store magazines, TV remotes – the kind of things a user is likely to want at hand when relaxing in the living room.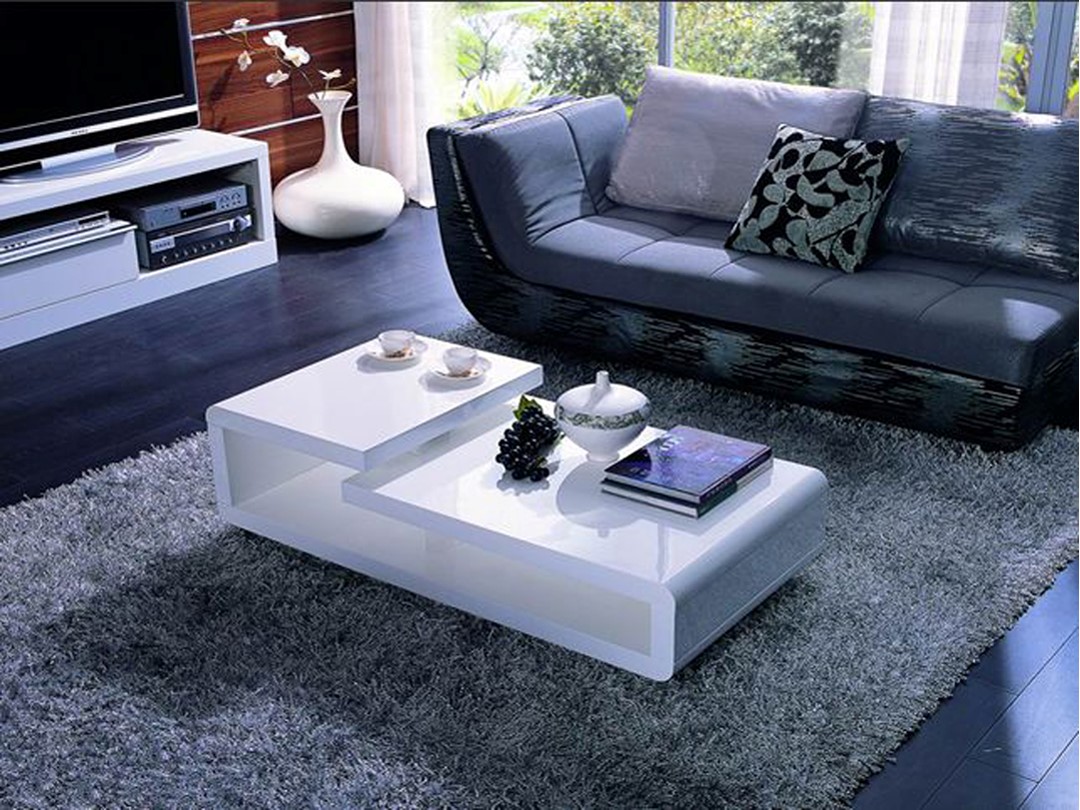 There are a number of ways to keep the items in storage totally hidden. The Camerich Drum coffee table does it with the top which can be easily lifted up. Playful and exuberant in design, the Drum contemporary table is an inventive and adaptable piece. With two sizes to choose from they are equally useful as a modern designer ottoman or contemporary side table. The shorter Drum contains hidden storage while the taller piece works perfectly as a slim and compact designer side table. Finished in leather with either a Black Walnut or Walnut top, the Drum is a stylish range that evokes a sense of fun.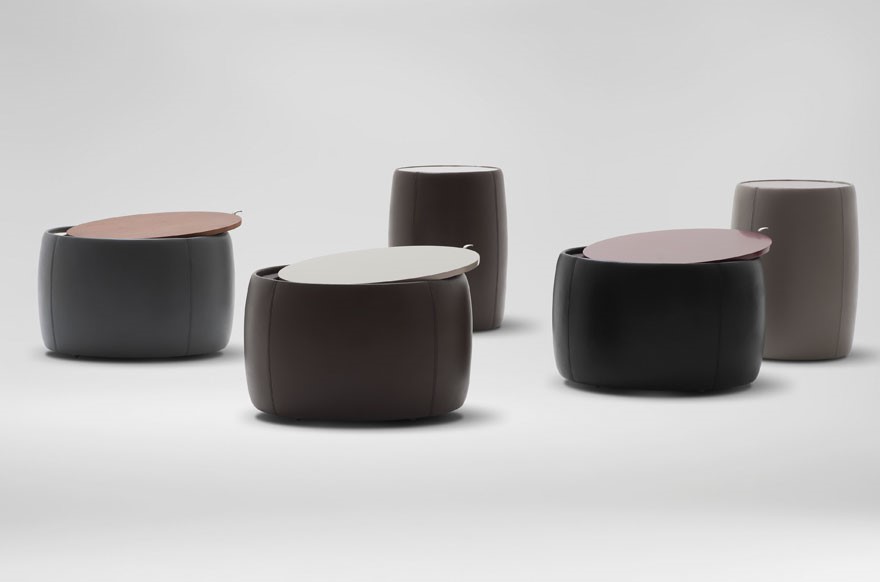 For users who would just like to keep a few magazines handy, there is a Jane coffee table. Striking in form and reminiscent of contemporary sculpture, the Jane designer table stands not just as a contemporary coffee table but as a work of art. A conceptual design, the V shaped recess acts as an innovative storage solution for your favourite coffee table books and magazines. Styled in eco-leather, this wrapped metal modern designer coffee table is the perfect fit for any modern living room.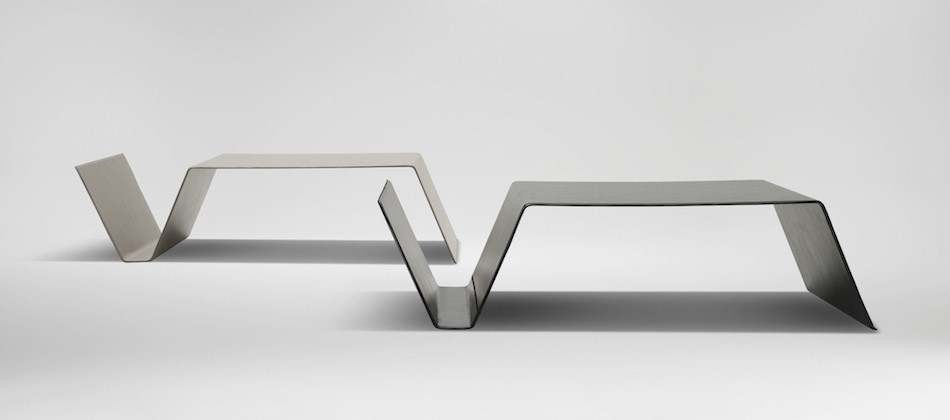 The Element contemporary table blends the opulence of the finest Carrera marble with the cool modernity of grey steel to create a unique piece that is timeless in its elegant simplicity. Inspired by the natural beauty of the marble it encompasses, the Element modern designer coffee table showcases this elemental product beautifully.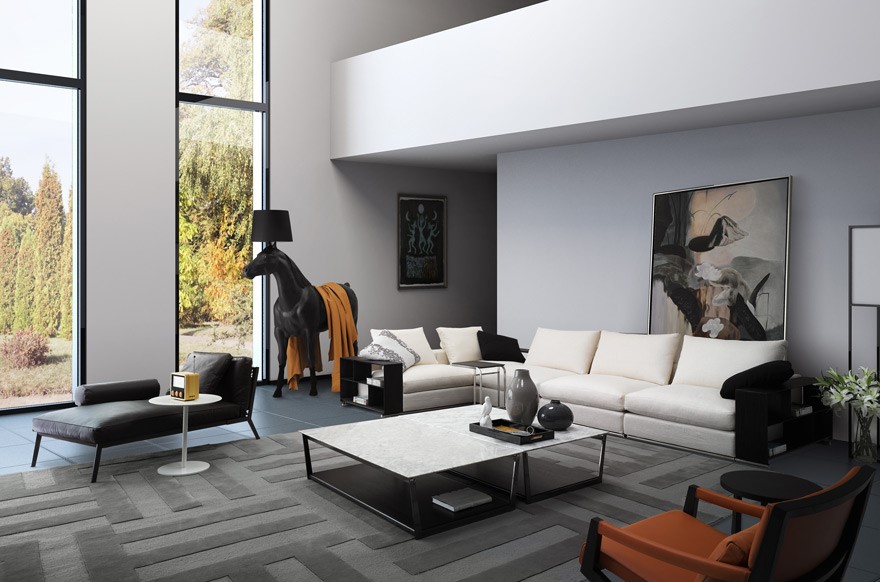 The Balance Two Tier contemporary table places slick, gleaming chrome against rich Grey Oak wood to create a striking dynamic of texture and form. Sleek and unabashedly modern, the balance modern designer table creates an urbane focal point, perfect for a contemporary aesthetic.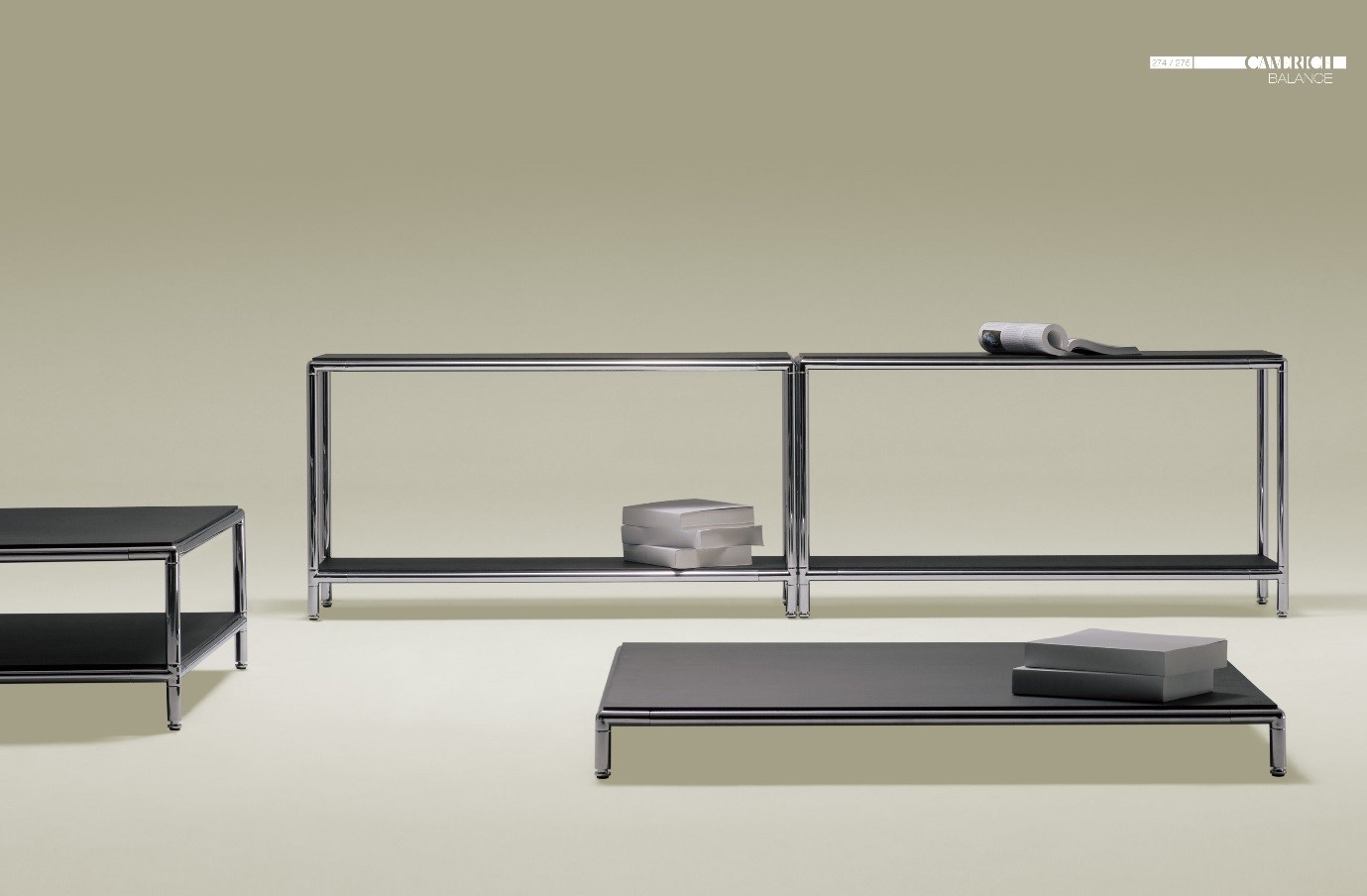 The Plato designer table plays with line and shadow to create a contemporary geometric form. Clean lined and refined in silhouette, the Plato is a distinguished piece, which will blend seamlessly with any modern interior style.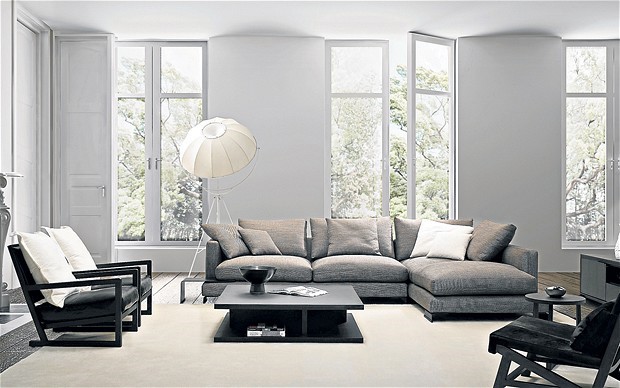 Please visit one of our London showrooms where you will be able to see them in person!