Going green in your home is the way forward this year! Shades of green are already making their way into lots of interior spaces as it's a trending colour for this year. Depending on what shade of green you decide to add to your space, it can add a refreshing dash of colour.
Dark shades of green make for a classic and timeless look in your space, creating an elegant interior. Walls painted a dark green give a sophisticated and expensive look making it an attractive feature in the room.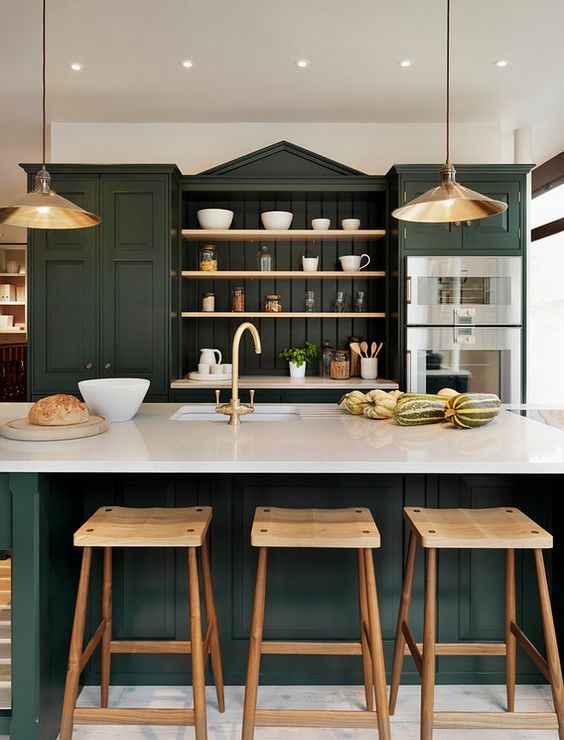 Having other furniture items in similar shades of green i.e. green headboard matching with the green backdrop, sets a soft atmosphere. Having similar deep shades of green incorporated throughout the room gives the room a lot of character.
Rich and deep greens go perfectly with jewel tones creating a sense of opulence and sophistication. Matching these rich tones with dark and subtle hues such as grey, navy blue and black creates a moody and mysterious atmosphere. Alternatively, you can contrast these rich greens with white and lighter greens, which puts emphasis on the rich green tones in the room.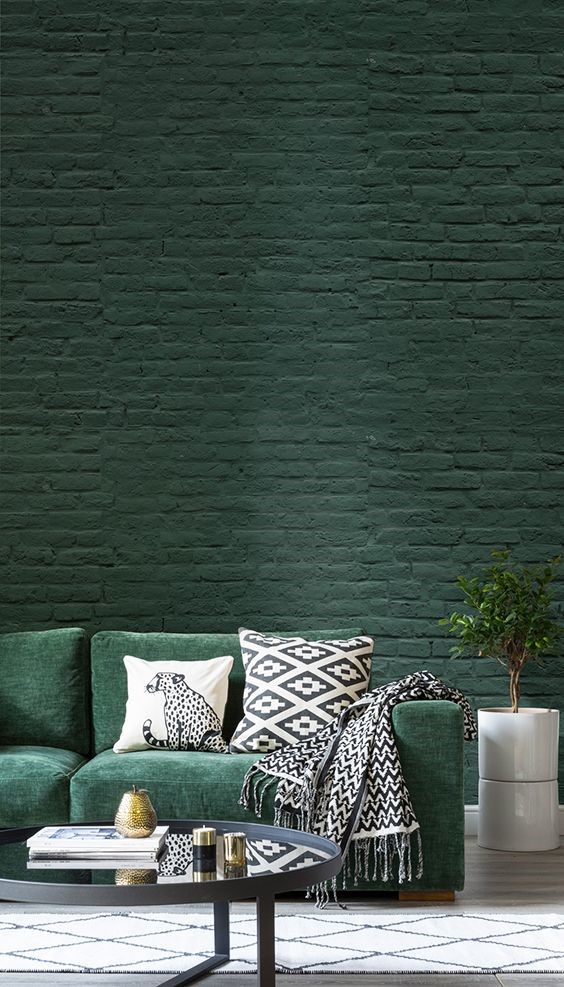 Moving on from deep and rich greens, there's pastel greens where it can brighten and make any space more lively and playful. Pastel and subtle greens pair with neutral colours very well, making the space inviting and relaxing.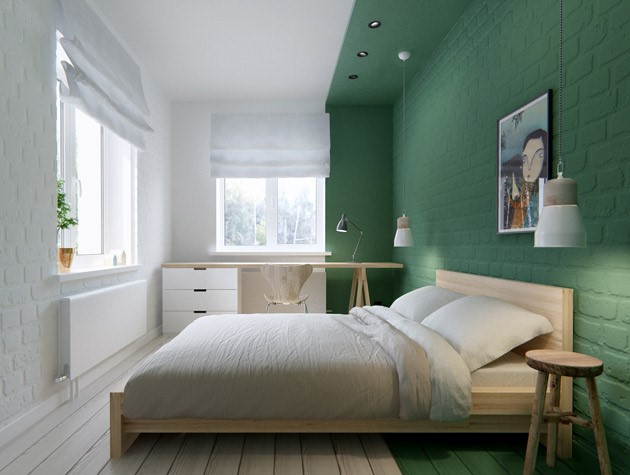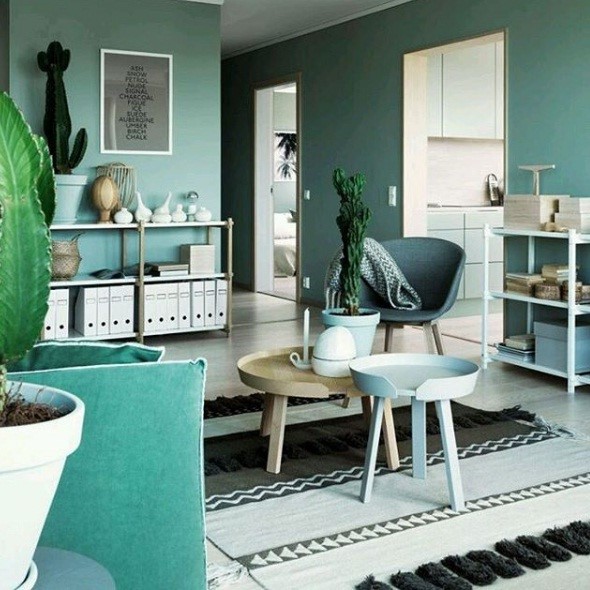 If you don't want to fully commit to green coloured walls, you can have a statement piece of furniture in green. A small pop of colour from a sofa or a cabinet can instantly make any space inviting.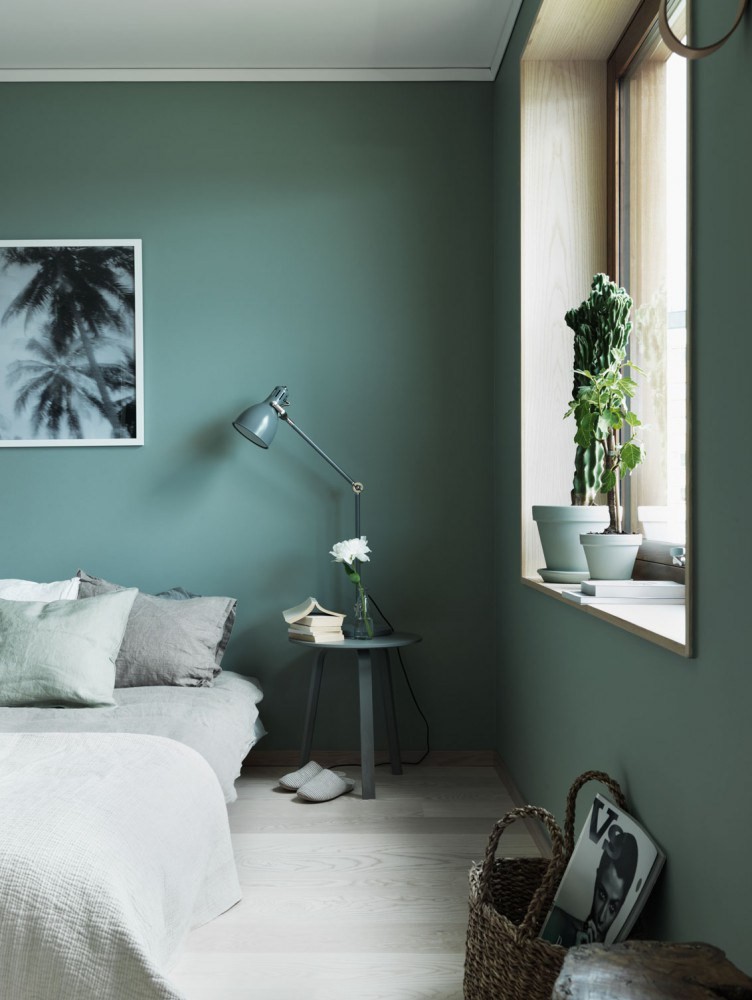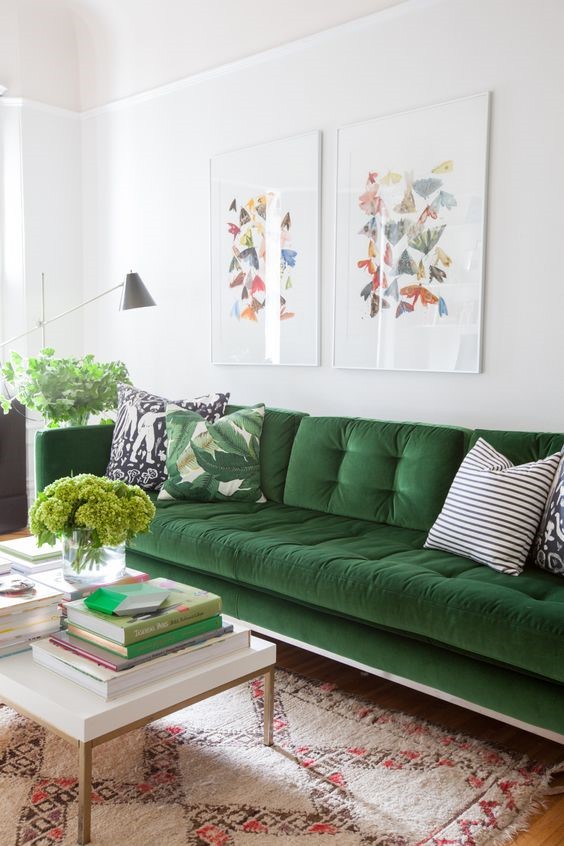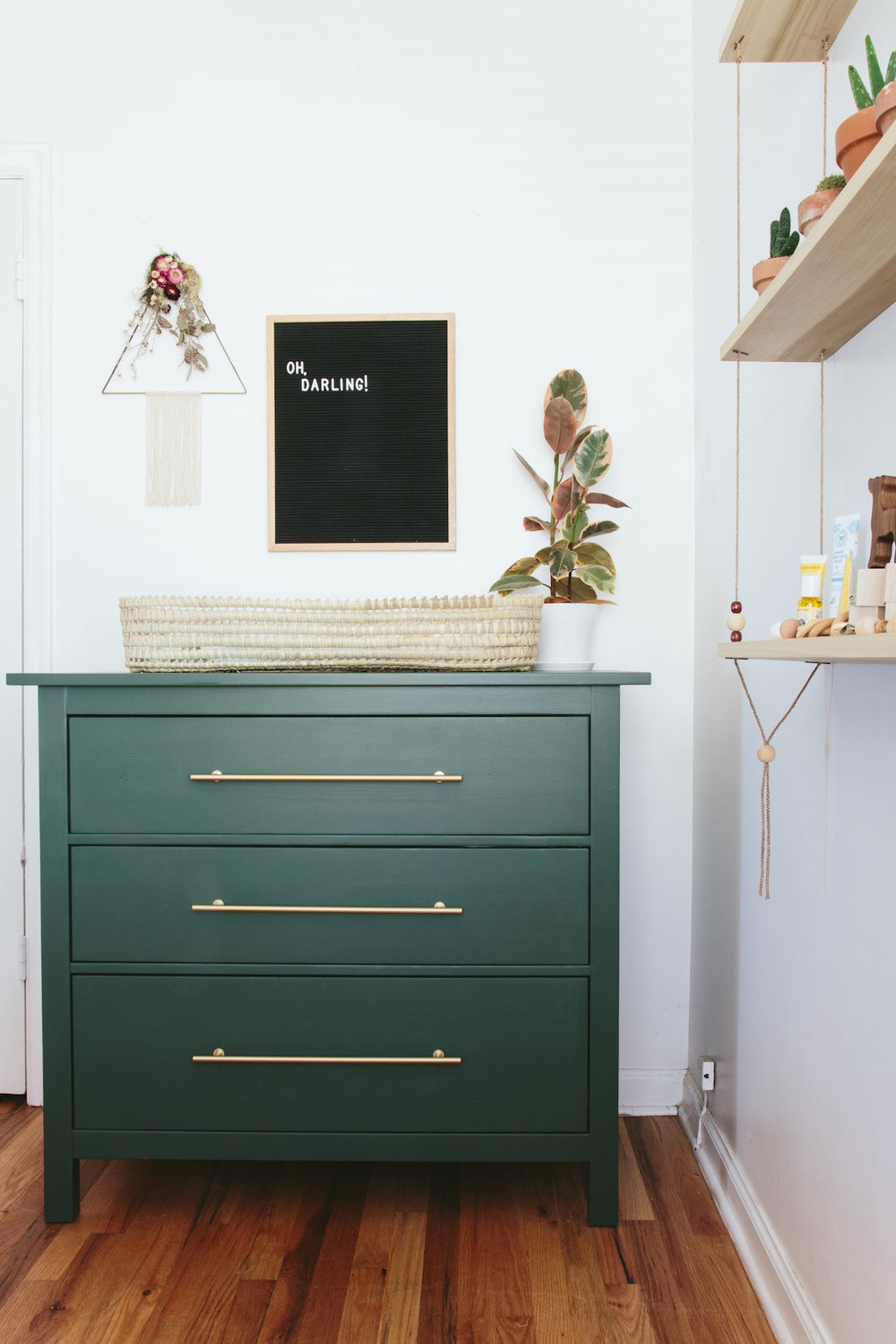 At Camerich we have a few green/yellow tone fabrics to choose from which can be upholstered onto our furniture.

Written by Nicola Cheung,
Image References:
http://www.realstylenetwork.com/lifestyle/2016/12/green-shades-lead-as-a-popular-interior-design-trend-for-2017/
http://www.studio-mcgee.com/studioblog/2016/12/22/green
https://www.granddesignsmagazine.com/home-improvements/122-interior-trend-emerald-green
https://uk.pinterest.com/pin/681099143615703552/
http://decoholic.org/2017/02/20/26-awesome-green-bedroom-ideas/