Many of us living in the city whether through choice or necessity live in small spaces, therefore we are always looking for clever techniques to enhance the space in our homes. Although there is not one fixed formula when it comes to decorating these small living spaces, there are certain techniques to utilize the limited amount of space you have to make your home feel and visually look more spacious.
The largest piece of furniture in your living room is the sofa, therefore you can create a lot more space if you simply took this out of the equation. Instead of a sofa you could opt for one or two armless sofa modules. Sofa modules would provide you with a great deal of flexibility as these can either be pushed together to create a sofa or separated when you require the additional floor space. In addition to this, if your future home did provide you with more room, you could purchase additional modules to create a larger sofa configuration.
Camerich offers a large range of modular sofas to choose from, the Casa sofa is just one example. The casa sofa is a contemporary piece with minimal and modern design, emphasising strong lines and angular styling. In addition to its sleek look, as the sofa pieces are modular you can go as small or as large as you need with there being unlimited number of configuration options- perfect for these smaller living spaces!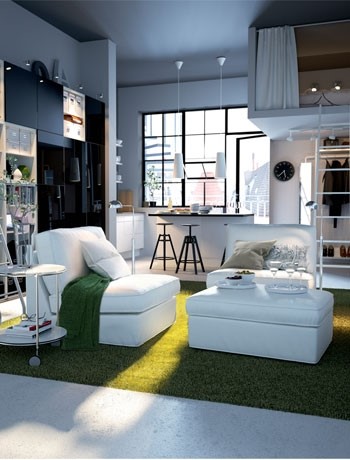 When it comes to coffee and side tables there are savvy techniques to save space. You could use a nest of tables which can be separated for when you're entertaining or having an informal TV dinner, and then simply slotting back easily on top of each other when you need the extra space. The stylish Camerich Teri and Lark contemporary side tables are available in two sizes and can be stacked for compact spaces. In addition to this another technique is through the use of coffee tables that are incorporated into your sofa. Camerich offers a range of console tables that are designed to be the perfect accompaniment to the sofa. By simply pushing these under the sofa you can instantly provide more space, making these pieces not only stylish but practical.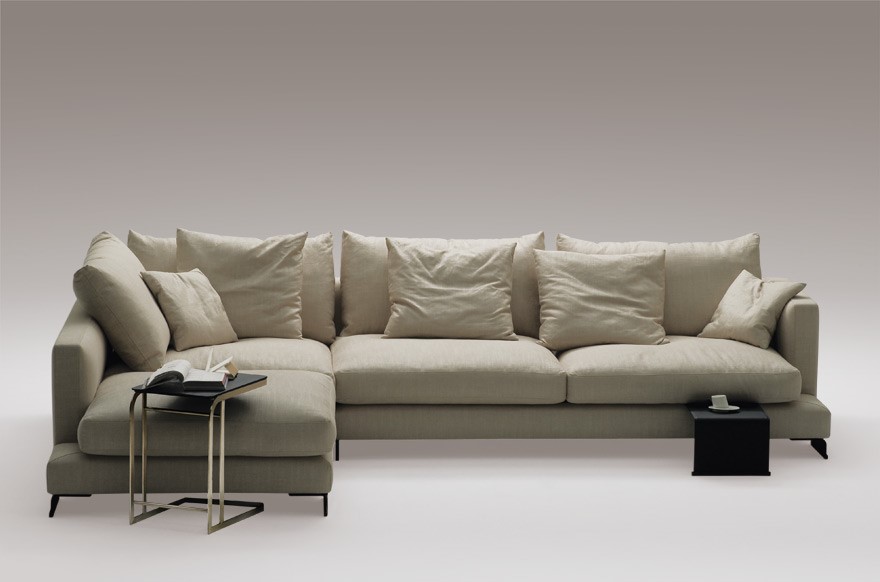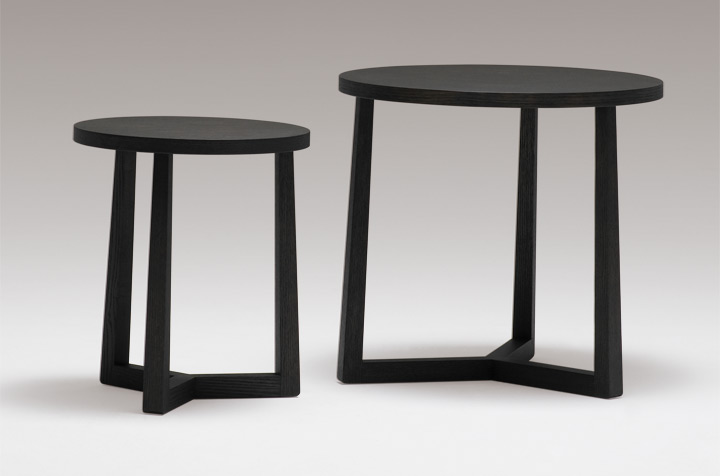 In small living spaces, storage can always be problematic, as you do not want the storage to look bulky making the room feel even smaller than it already is. A great way of avoiding this is by displaying your books and ornaments on backless cabinets, as the space behind the shelf enables the eye to travel giving the room a far more spacious feel. Camerich's Max storage designer range is available in a wide range of styles and sizes, these pieces are not only perfect for small spaces due to their contemporary style, but also because they provide a sophisticated solution to all your storage requirements.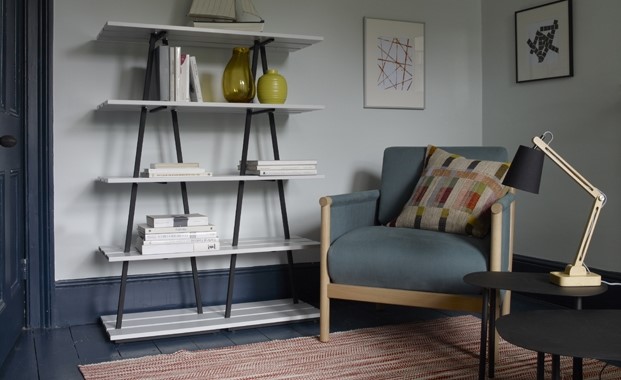 One of the oldest interior design tricks in the book to create the illusion of more space is through simply reflecting light with a mirror - so simple and effective. Through placing a mirror at one end of the room can make it feel twice the size! The sleek Camerich Bell Mirror is an eye catching accent piece, with the blackened steel designed to lean elegantly against your wall this can add dimension and light to any room.